Check out the reviews posted on our Facebook and Google+ pages!
I agonized over the decision to send my 4 year old shepherd Sasha to the board and train program for months. To be honest, the cost was a factor, but that was overshadowed by my pessimistic nature and overall doubt that Sasha could be "fixed". I was not able to walk her- she was both leash aggressive and could easily pull me down with her strength. I had ZERO control over her. Many people she encountered were afraid of her, since her immediate reaction to seeing people and/or dogs was to act like Cujo. She lacked basic house manners- jumping at the door and on visitors, pushing past my kids on the stairs, etc. She was the cause of many fights between me and my husband, who wanted to get rid of her. With another dog, Finn, poor Sasha found herself missing out on many family excursion (hikes, trips to parks, etc) due to her behavior. I spoke with Matt at least three times on the phone over a course of a few months. Matt spent well over an hour with me, addressing my concerns, explaining the program and the philosophy of their training. I can not express in words how thrilled I am that I finally pulled the trigger on the board and train program. I picked up Sasha yesterday from her two weeks with Danna, and it"s like she returned a different dog! The transformation of Sasha is simply amazing. With my own two eyes, I watched how this formerly aggressive/reactive dog, satt peacefully on command, unaffected by the many people and dogs walking around her. I was concerned that she wouldn't respond to me, considering Danna trained her. However, I was so pleased to see her immediately respond to MY commands, not only for Danna. Danna was wonderful- we had daily communication, and she kept me up to date with Sasha's progress and took the time to answer all my questions. I can not say enough how this was truly a LIFE CHANGER for me. Sasha and I already have three walks under our belt, all with no issues. I have no regrets, aside from not doing this 4 years ago. I am planning on signing up my other dog, Finn, for the basic training package.
 Excellent training! Couldn't be happier with how my girls behave now!
Feedback from around the web: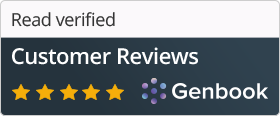 Brought to you by