Meet The Off Leash K9 Team
Matt Ferramosca (Owner) stumbled his way into Off Leash K9 Training a little over 9 years ago when his Pitbull/Husky mix Annabel was in dire need of some off leash training. While a very smart dog and excellent INSIDE, she was a bit of a rascal and loved to play tag, her favorite game, while outside off leash. In addition, Matt could not get a grasp on Annabel's intense prey drive as Annabel would not hesitate to take off after a squirrel, deer or rabbit. After graduating from OLK9's Basic and Advanced Obedience Program, Annabel became an ambassador for her breed, and Matt was sold on Off Leash K9 Training's ability to change peoples' lives in addition to their canine companions. Matt loves talking with clients and discussing how his obedience programs will be able to meet their unique training needs en route to establishing a happy and healthy hierarchy within the clients' "pack."
Matt has 9+ years of experience working with advanced canine obedience and behavior modification with Off Leash K9 Training. In this time, he has trained 4,000+ dogs, and he has made progress with each and every one. Matt will work with any behavioral issue, breed, or client!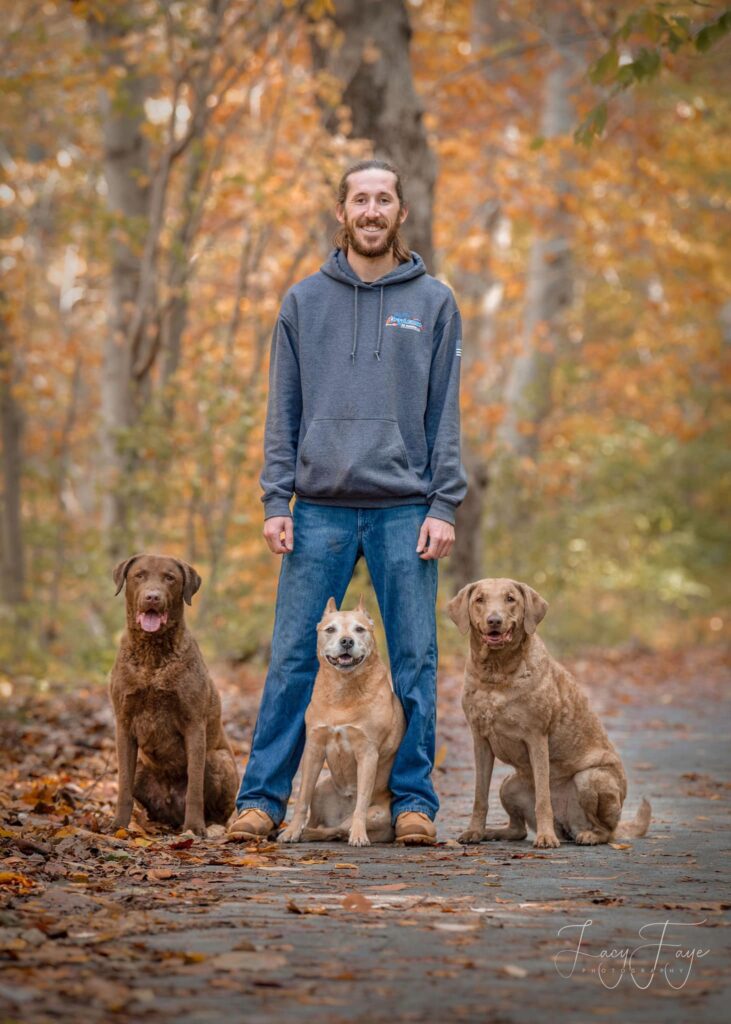 Rachel Moseley Bare– general manager/HEAD TRAINER
Rachel Moseley Bare began her time with Off Leash K9 Training as a client 7 years ago. Her Labrador retriever Monte was an incredibly loving and playful 1 year old that carried with him a bit of stubbornness and strong will. Rachel knew his calm demeanor and desire to be around people would make him a perfect therapy dog, but she needed help getting him under control on a leash.
After graduating from Basic Obedience, Monte and Rachel went on to complete Therapy Dog training. That experience as a client helped Rachel realize she had a passion for understanding dog behavior and for helping others achieve a similar life of Off Leash obedience for their dog.     
Today, Rachel and Monte spend a lot of time at the Children's hospital, in schools and among first responders providing affection, comfort and love to a variety of people in need. Now, Rachel also has a 11mo Labrador Emmy who is beginning Search and Rescue and will continue therapy work like her older brother Monte.  Rachel likes learning about clients and helping each one incorporate obedience into their individual lifestyles. She enjoys seeing owners become the pack leader and create happy, stress-free lives within their homes.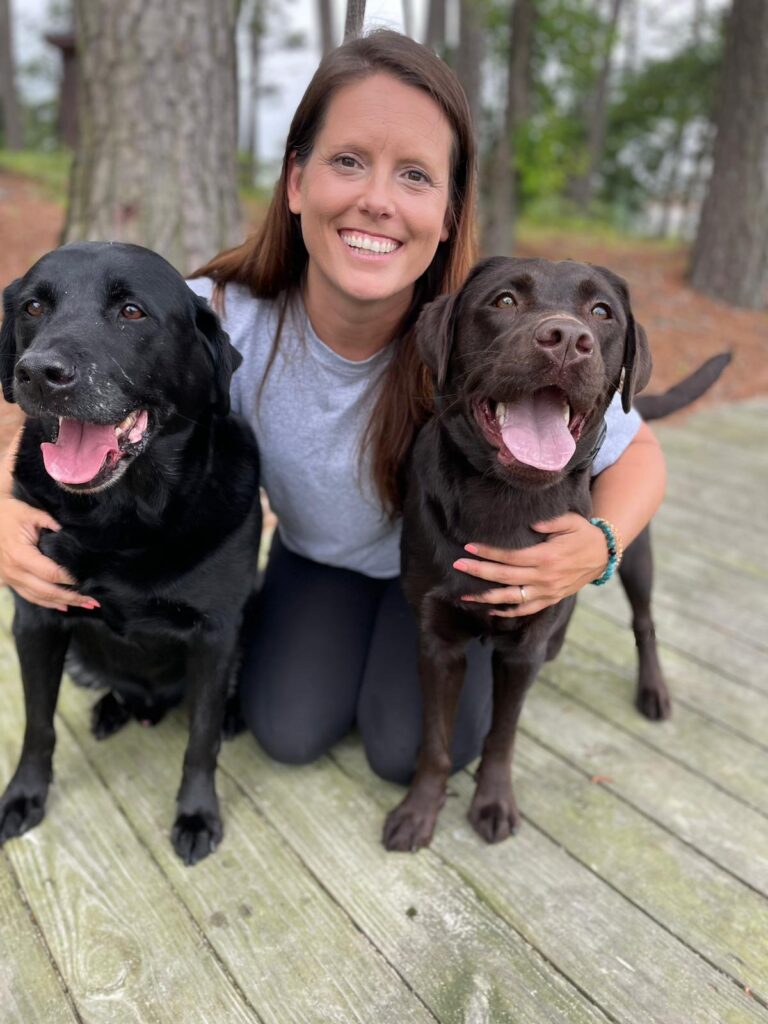 Ashley Harris - SENIOR Trainer (Southern Delaware)
Growing up in a little small town called Delmar, Ashley wanted to work with animals for as long as she could remember. For Ashley, Off Leash K9 Training was that dream job she had always wanted. Ashley often says: "Some days, it still doesn't feel real that I get to do something I have such a strong passion for."  
Ashley had the opportunity to practice training her pup Nova while she was in training to become an OLK9 Trainer. She is now able to take Nova everywhere with her without it being a hassle. Being able to train dogs for others and help their families experience that same hassle free feeling is the fuel that feeds Ashley's fire for dog training!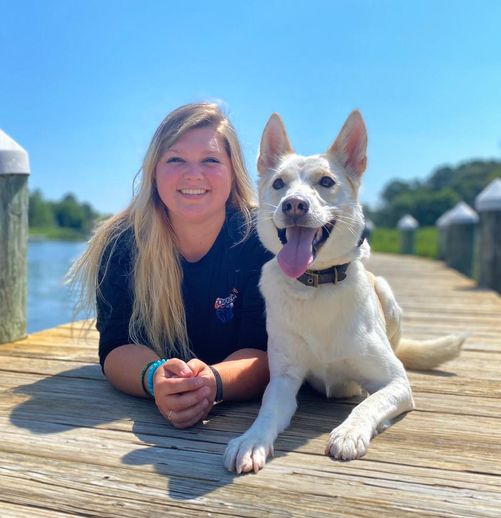 Casi Mullins - Trainer (Southern Delaware)
Casi Mullins has had a love for dogs for as long as she can remember. The older she got, the more that love kept growing. Casi has 3 of her own personal dogs (Marley, Luna, and Skye) who she loves dearly and enjoys including in adventures and family time. Being able to work with dogs as a career is a dream come true.
Casi loves making a difference in the clients' lives that she works with everyday. Ending each day knowing she has helped a family puts the biggest smile on her face and she looks forward to continuing to help make an impact.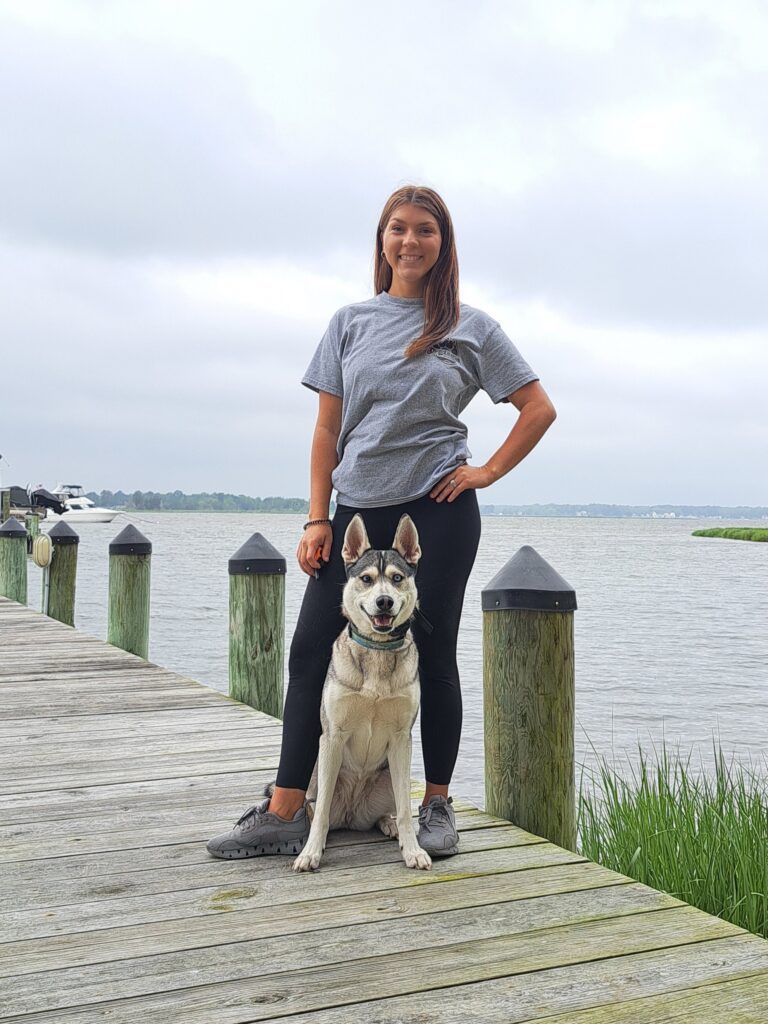 jessica august - trainer (southern delaware)
Jessica August is a former client turned dog trainer.  She came to Off Leash needing help with her lab/pit mix Luna.  She enjoyed training her dog Luna so much, that she wanted to learn more.  
Jessica loves seeing the transformation in each dog and absolutely loves seeing how training changes the lives of families and individuals alike.  It creates a freedom that a lot of dog owners don't give themselves or their dog.  For her, there is nothing better than seeing a dog live their best life off leash and understand the things we need them to do!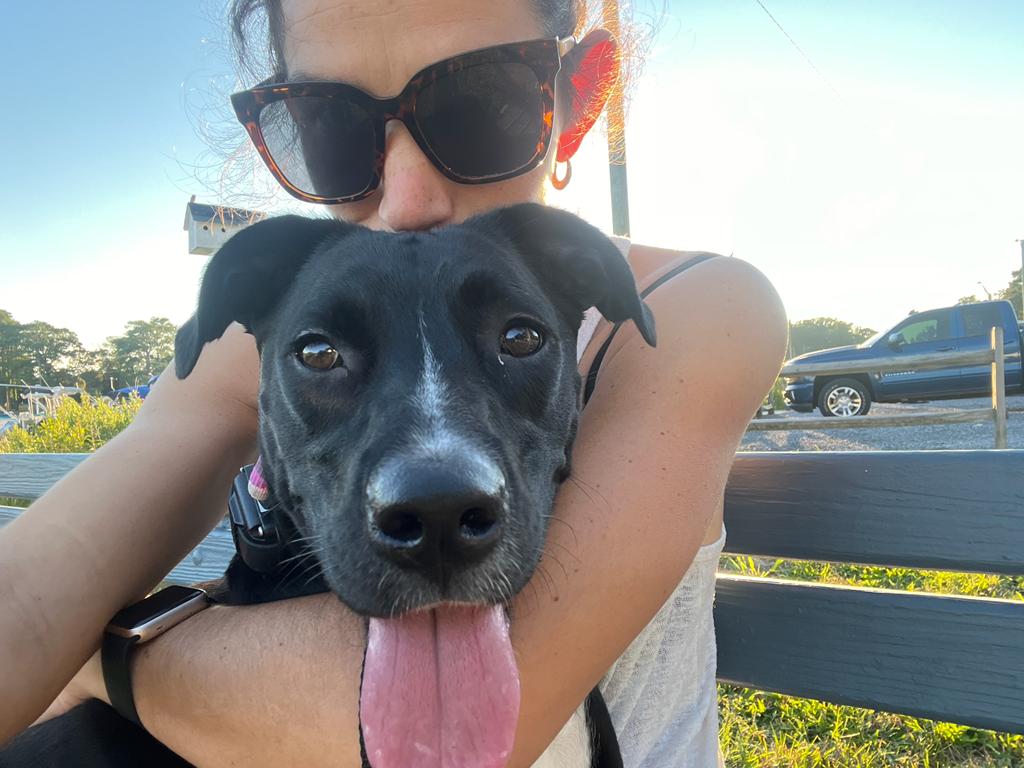 Erica Tillger - senior Trainer (Dover)
Erica from Sudlersville, Maryland has always loved dogs. Erica is intrigued by dogs' ability to learn new concepts and commands. Erica has trained her own dogs her entire life, but seeing others struggle with their dogs time and again made her want to help others.
Erica has her first Border Collie Lottie, 2 other Border Collies Fern and Sky, a Cane Corso named Riley, and a Belgian Malinois Suki.  She enjoys dock diving, barn hunts and trips to the beach or hiking with all her pups! Through Off Leash K9 Training, Erica has added many tools into her training tool belt. 
Erica enjoys working with clients to help them achieve happy and stress-free lives with their pups!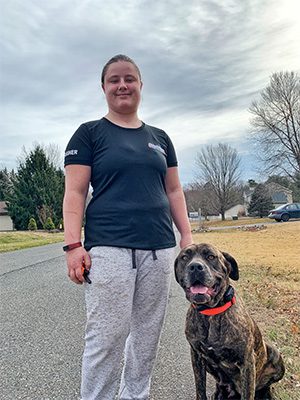 Marquis Brown - Trainer (Dover)
Growing up, Marquis always had a love for animals and had dreams to be a Veterinarian.  As he got older, his love kept growing for dogs, particularly as he grew up around Rottweilers.  Learning to train them was a hobby of his at a very young age. Marquis has 2 of his own personal dogs (Bella and Dutches) who he loves very much as if they are his children.  He enjoys teaching his dogs new commands and taking them on adventures with the family.
Being able to work with dogs as a career is a dream come true ofr Marquis.  He told his dad at age 16 that he wanted to be a professional dog trainer.  At the time, his Dad did not realize it was even a career!  So Marquis went to college to become a teacher and worked in the education field for about 7 years.  In his free time, he would help his family and friends train their dogs, so transitioning as a full-time dog trainer was a breathe of fresh air!    
Marquis loves making a difference in his clients' lives that he works with everyday.  Ending each day knowing he has helped a family puts the biggest smile on his face and looks forward to continuing to make an impact on others!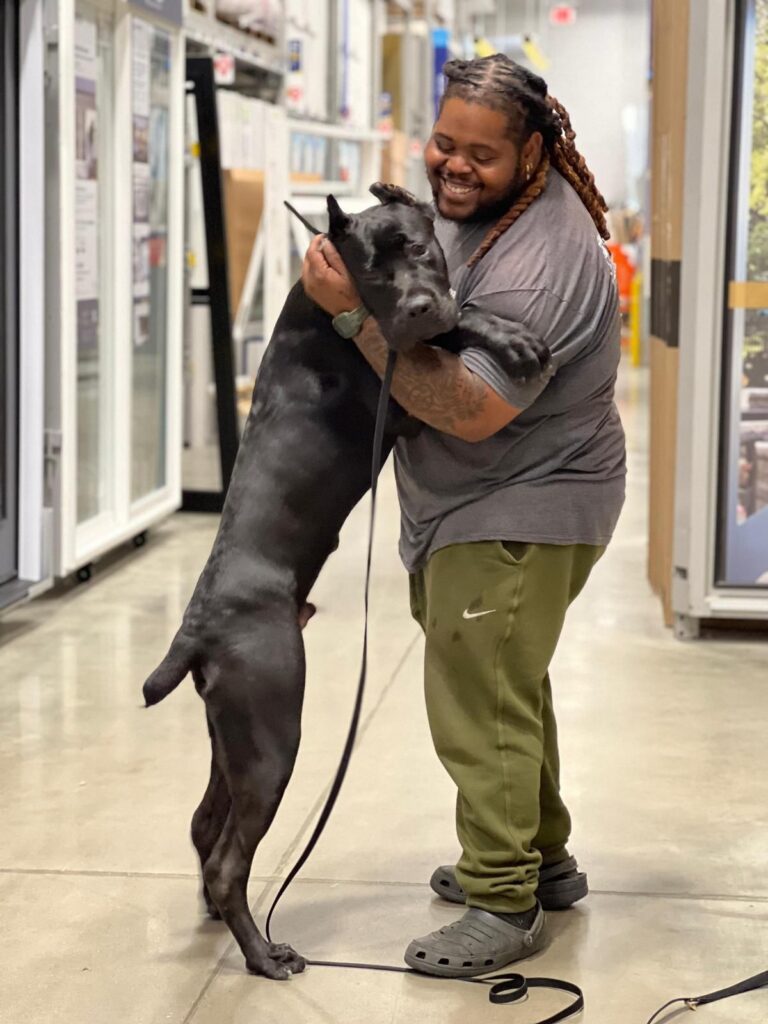 do you have questions for us?
Or Call us for a free consultation today!
About Off Leash K9 Training
Dog Trainers Who Are Recognized Around The World!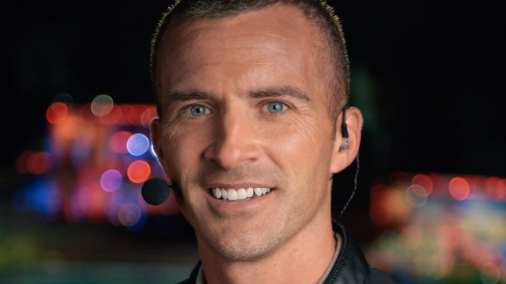 Nick White is the Owner and Founder of Off Leash K9 Training.  Nick is a former US Marine and former US Secret Service. He currently has over 130+ dog training locations throughout the United States. 
Nick is globally recognized as being one of the top dog trainers in the world.  He has 2 official world records in off leash obedience, named on Wikipedia as one of the top 20 dog trainers in the world, recently named top 10 trainer in the world by bestdogtrainers.org, has been featured in many magazines and shows, and he is regularly requested by the top celebrities and athletes! He has been called upon by people such as actor Ryan Reynolds, WWE's John Cena, MLB All Star Max Scherzer, UFC World Champion Jon "Bones" Jones, and many more!
You can visit our YouTube Channel and watch over 1500+ before/after videos of Nick and his team's work!  Off Leash K9 Training has more documented videos than any dog training business in the entire world!